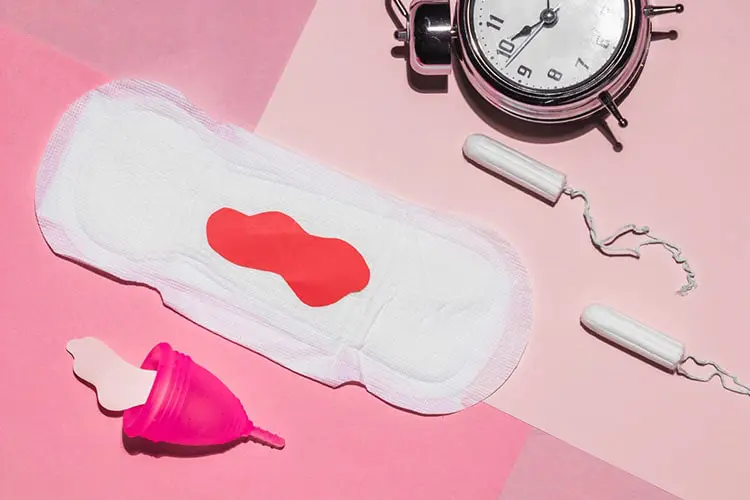 Overview
A menstrual period consists of the shedding of an unfertilized egg, blood, and uterine lining tissues. It's completely normal for this combination to have a slight odor after it exits the vagina. This is most likely related to the vaginal substance itself, but bacteria and acidity can also play a role.
Any odors you might notice during your period can also fluctuate. "Healthy" periods can have a slight smell of blood. They may even have a slight metallic smell from iron and bacteria.
Generally speaking, period odors aren't noticeable to others. Good hygiene practices can also combat normal period odors and make you more comfortable during menstruation.
A strong odor from "down there" may be cause for worry, as it could be a sign of an infection. In such cases, the odors are accompanied by other symptoms, such as vaginal discharge or pelvic pain that's not related to normal menstruation.
Learn more about some of the common odors associated with periods, and which symptoms warrant a doctor's visit.
Different types of smell
Metallic
Rotten
Sweet
Body odor
Fishy
death
Metallic
Period blood can have a metallic smell, like a copper coin. This is typically due to the presence of iron in the blood and is not usually a cause for concern. However, it should not persist much longer after the period ends.
Rotten
A person might notice a bad or rotten smell during their period, which could be a sign of a problem. This type of smell is often due to a foreign body, such as a tampon, that a person has accidentally left in the vagina for too long. A person can try to remove an old tampon from the vagina by finding the string and pulling it out. Otherwise, a doctor will need to remove it.
Sweet
A sweet smell in the period blood is likely due to the acidic environment and the presence of bacteria in the vagina.
Body odor
A person might notice a smell that is similar to body odor during their period. This is due to the presence of apocrine sweat glands in the genital region. Apocrine sweat mixes with bacteria on the skin to produce body odor. The glands release this type of sweat during periods of stress or anxiety. It is different from the sweat lost during exercise, or when the body has a high temperature.
Fishy
Some women report a "fishy" smell during menstruation. Unlike other common odors, fishiness usually indicates a medical problem that you need to see a doctor for. This odor is most often attributed to bacterial vaginosis, a type of infection. It's also a lot stronger than a normal period smell.
Death
Some women report that their period "smells like death," though this isn't necessarily a cause for concern. The strong smell is likely due to the blood and tissues exiting the vagina along with bacteria. It's normal for the vagina to have bacteria, though the amount can fluctuate.