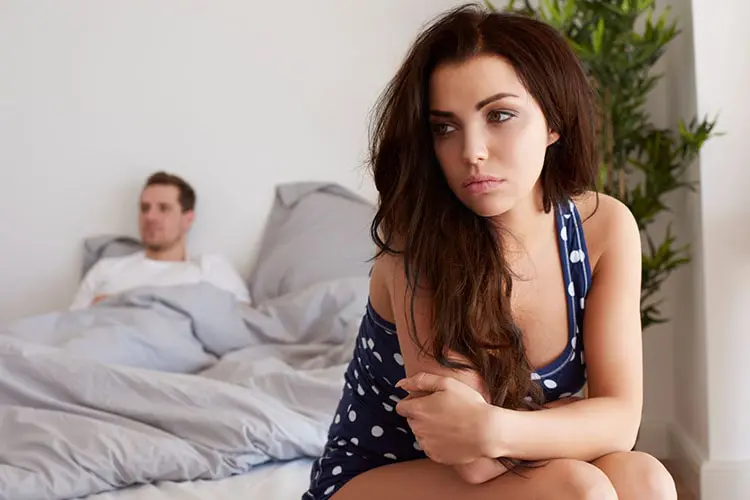 Chlamydia passed on through unprotected sex (sex without a condom) and is particularly common in sexually active teenagers and young adults.
If you're a woman, sexually active and under 25 , it's recommended that you have a chlamydia test once a year, and when you have sex with new or casual partners.
If you're a man, sexually active and under 25 , it's recommended that you have a chlamydia test once a year if you are not using condoms with new or casual partners.
Symptoms of Chlamydia
Most people with chlamydia do not notice any symptoms and do not know they have it.
If you do develop symptoms, you may experience:
pain when peeing
unusual discharge from the vagina, penis or bottom
in women, pain in the tummy, bleeding after sex and bleeding between periods
in men, pain and swelling in the testicles
If you think you're at risk of having a sexually transmitted infection (STI) or have any symptoms of chlamydia, visit a GP, community contraceptive service or local genitourinary medicine (GUM) clinic to get tested.
How Do You Get Chlamydia?
Chlamydia is a bacterial infection. The bacteria are usually spread through sex or contact with infected genital fluids (semen or vaginal fluid).
You can get chlamydia through:
unprotected vaginal, anal or oral sex
sharing sex toys that are not washed or covered with a new condom each time they're used
your genitals coming into contact with your partner's genitals – this means you can get chlamydia from someone even if there's no penetration, orgasm or ejaculation
infected semen or vaginal fluid getting into your eye
It can also be passed by a pregnant woman to her baby.
Chlamydia cannot be passed on through casual contact, such as kissing and hugging, or from sharing baths, towels, swimming pools, toilet seats or cutlery.
Is Chlamydia Serious?
Although chlamydia does not usually cause any symptoms and can normally be treated with a short course of antibiotics, it can be serious if it's not treated early on.
If left untreated, the infection can spread to other parts of your body and lead to long-term health problems, especially in women.
In women, untreated chlamydia can cause pelvic inflammatory disease (PID), ectopic pregnancy and infertility.
In men, in rare cases, chlamydia can spread to the testicles and epididymis (tubes that carry sperm from the testicles), causing them to become painful and swollen. This is known as epididymitis or epididymo-orchitis (inflammation of the testicles).
It can also sometimes cause reactive arthritis in men and women.
This is why it's important to get tested and treated as soon as possible if you think you might have chlamydia.